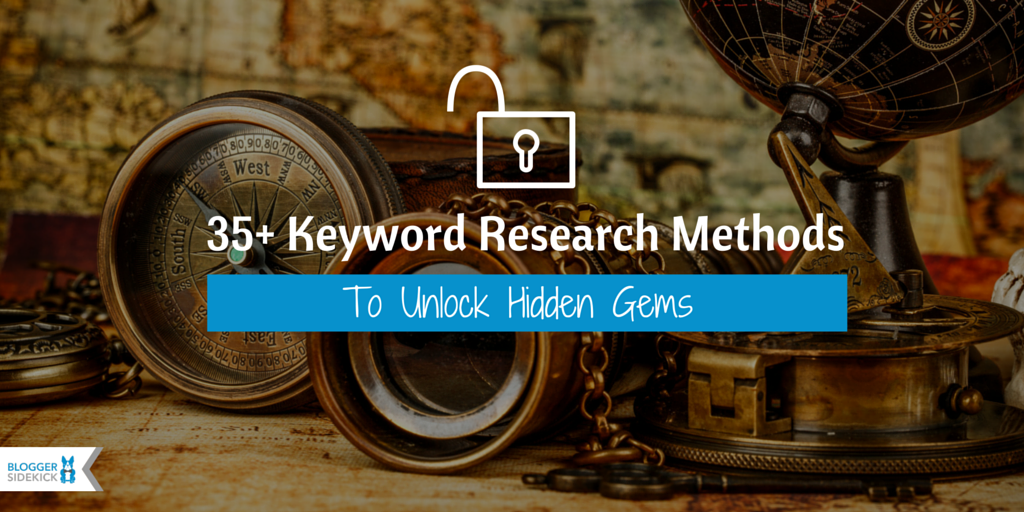 Have you ever walked into a party only to realize there is someone else wearing the EXACT same outfit as you?
As soon as you see them you get a sinking feeling… You know that for the rest of the night you'll be the going joke.
"Hey, you two are wearing the same thing can I take a photo." (Sub-text, let's turn that photo into a meme or something else degrading and hilarious)
Unfortunately, this is something we have to live with. The people we socialise with tend to shop in pretty similar places, and those places have a limited amount of styles to sell. So it's not totally crazy that you could end up wearing the same thing as someone else at a party.
This is what has happened with SEO.
Everyone is shopping for keywords in the same place, and subsequently everyone is chasing the same search engine traffic.
You come up with an idea for a piece of content, go to Google Adwords, and check to see what the best keyword is for that topic. Then you create a blog post or web page about that keyword. It's not a bad strategy.
The problem with this keyword research method is that EVERYONE is doing it. (Including your competitors)
How good would it be if you could find hidden keyword gems that your competitors had never heard of? Keywords that would help you compete for rankings and traffic with underdone and outdated content? Keywords with little to no competition?
Yea I know, those questions are rhetorical – it would be totally awesome.
But instead of dreaming about it, I figured I'd do something to help you out.
I went about collating every single keyword research tactic I could find. It's left me with this ultimate list of 35+ keyword research methods you can use to find high-performing, low competition search terms.
Why is keyword research important?
There are four significant reasons why keyword research is an integral part of effective content marketing and ranking in search engines;
Keyword research helps you eliminate assumptions about what you THINK is an interesting topic. Too often people rush to assumptions about whether a topic is interesting, without confirming that people are actually searching for it.
It helps you communicate in a language that search engines understand. Even though search engines are getting more intelligent in the way they interpret content, keywords or "search terms" are still the best way for them to understand what your content is about and therefore show it when someone searches for those terms. Keyword research is even important when it comes to image searches.
Keyword research also helps you get the right TYPE of visitors to your website. This point can't be understated. There is no point in getting lots of traffic that is irrelevant to your business proposition – this will not only result in frustration for you but most likely a lot of people bouncing straight off your site.
Finally, it helps you better understand your ideal customer. The insights you will discover by analyzing search trends, search volumes and how competitive keywords are, will provide valuable information about the behaviour of your ideal audience.
These four reasons are WHY keyword research is so important – despite it being slightly tedious – you will reap the benefits in the end.
Ok you get it, keyword research is important… How about those 35 secret tactics then? Here goes.
The Ultimate List of Keyword Research Methods
1. Google Related Searches
When you enter a keyword into a Google search, you'll see a "Searches related to…" section at the bottom of the page;

Some will be a close match to your current keyword, but others will make great low-competition long tail keywords you can target;

2. Google Suggestions
Google Suggestions is a quick and easy way to find keywords related to the words you are already targeting, and pinpoint long tail phrases.
It's as easy as typing a potential word into the search bar and letting the automated suggestions popup below.
To take this functionality to a new level you can use "Wildcards (_)" to split your phrases and uncover hidden keywords;

Suggestions is especially good for local SEO keyword research;

3. Google Search Console
The Google Search Console, or "Webmaster's Tools" as it is commonly referred to, can help you figure out which keywords your site is already ranking for.
On your dashboard, click "Search Traffic" and then "Search Analytics". From this screen you can choose to view the data based on "Clicks", "Impressions", "Click Through Rate (CTR)" and "Position (Ranking)".

Why should you care about your current search traffic when it comes to researching keyword opportunities?
This data is extremely valuable in planning your SEO strategy and figuring out where you can make improvements.
For example, perhaps you are getting search traffic for keywords you had never thought of – it may be worth further pursuing these topics or finding long tail phrases to target.
Alternatively, maybe the keywords you WANT to rank for are not delivering you any traffic, or they are so far from page one that no one is seeing them. If these topics are important to you, can you turn this performance around? If not, what similar keywords could you target instead?
4. Adwords Keyword Planner
Ok, ok… I know I criticised this keyword research tactic in the intro, but it's still a core part of an effective strategy.
Why?
Because it offers direct insights from Google, and that's where you want to rank your content.
Even if you choose to use any of the other 35+ keyword research methods in this list, the Adwords Keyword Planner is a great place to validate your findings and check search volume, competition and other valuable statistics.
To discover keywords with this tool, first navigate to the keyword planner within your Adwords account;

Click on "Search for new keywords using a phrase, website or category" and enter your basic keyword into the top box. I've done so for "event planning" below;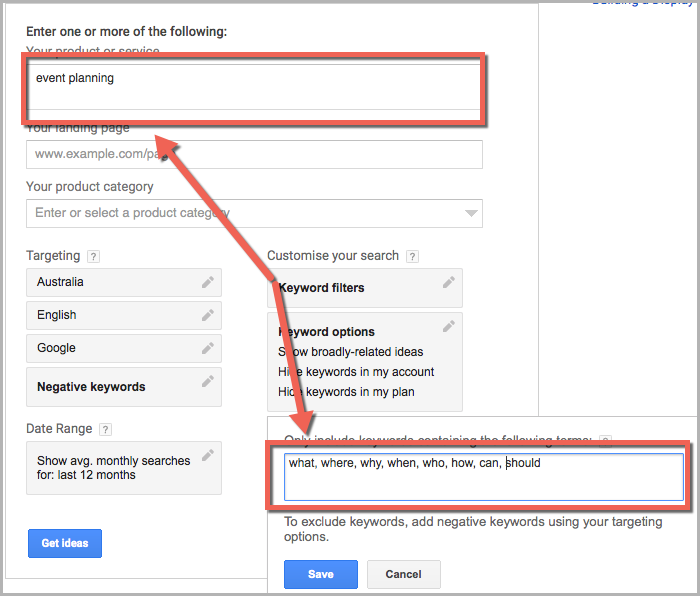 You will also notice in the "Keywords to include" section, I've added the words "what, where, why, when, who, how, can, should". These are typical question related add-on words and will improve the quality of the keyword ideas the planner delivers to you. Instead of generic words such as "event planning" and "event planning sydney" it also produces more specific long tail phrases such as "how to become an event planner" or "how to plan an event".
You can see all of these keyword ideas by first clicking on "Get Ideas" and then the "Keyword Ideas" tab of the search;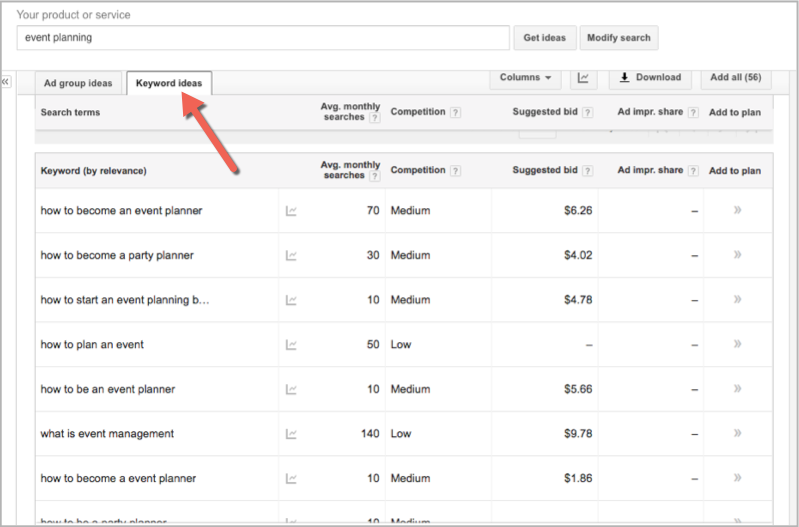 If you click on the "Ad group ideas" tab you will find potential keywords grouped by relevance, which is another way to find opportunities;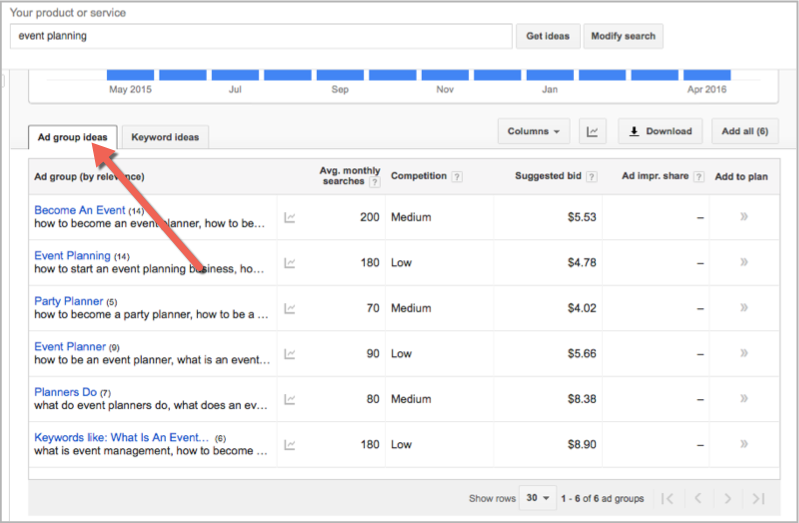 5. Google Trends
Google Trends shows you the interest over time for a keyword, which can be valuable in deciding whether or not something is worth targeting.
It also shows you related searches that might not show up in regular search – this is often an untapped opportunity.
To find these keyword gems with Google Trends, type in a search term like "search engine optimization" and scroll to the bottom of the page to see the top related queries;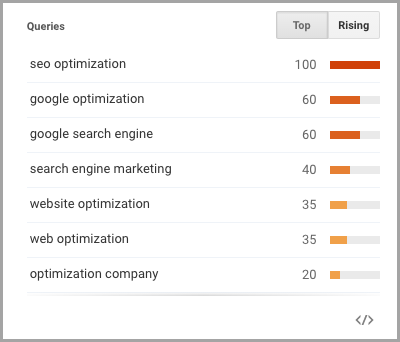 For even more insights you can click on the "Rising" tab to see how each search term is trending, and whether it is on the way up or down.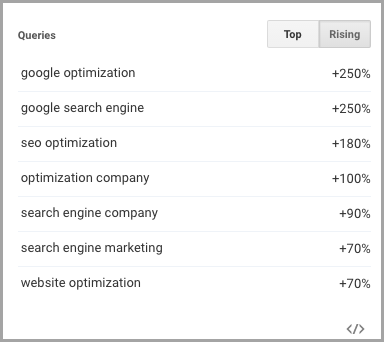 6. Google Books
Google Books is a huge index of books from the past 100 years, and is a unique way for finding potential search terms.
To use this keyword research tactic, go to Google Books and find a book that is likely a good resource for your chosen topic or industry.
For example, I searched for "puppy training" and discovered a book called "The Ultimate Guide to Dog Training".
There are two places you can quickly find keyword opportunities from these book titles…
Firstly, mine the Google book description for relevant related keywords;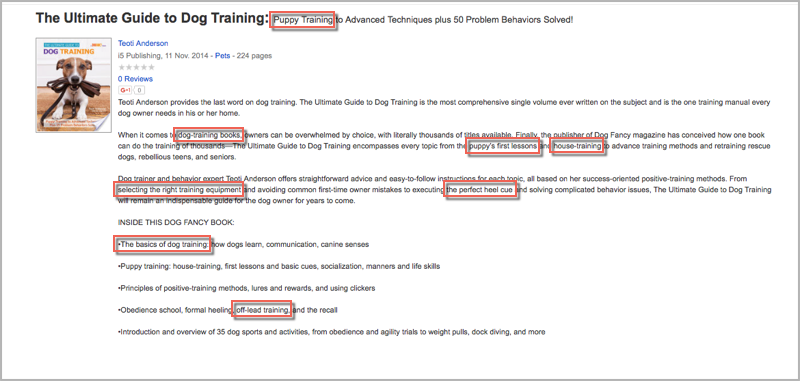 Then, scroll down the page to the "Common terms and phrases" section of the book description page;

7. Yahoo Search and Yahoo Ads
Yahoo Search is another often overlooked resource for keyword gems.
Simply type your broad keyword term into the search bar and take a look at their drop down suggestions;

Just like you did with Google you can see further suggestions in the "Related searches" section at the bottom of this search;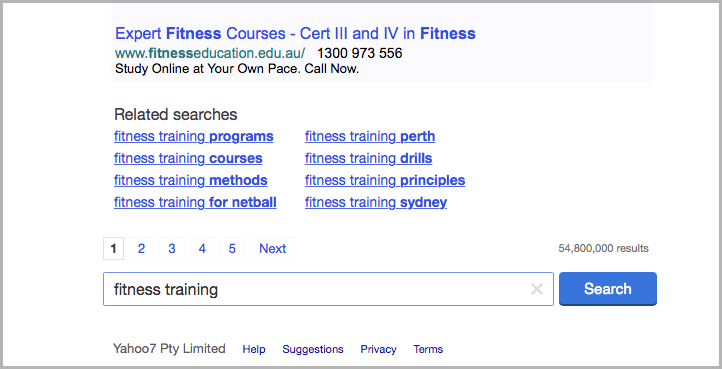 And before you leave Yahoo, there is one more place to look for keywords…
On the side bar, you'll see ads related to your search. These can be a goldmine for related or similar keywords, because other people (who are paying money for these slots) have already done in-depth keyword research.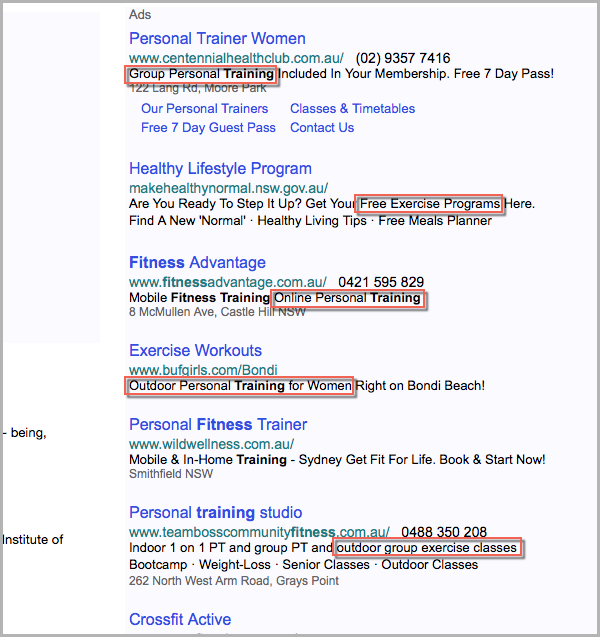 8. Yahoo Answers
A valuable resource for keywords, with more than 7 years of question and answer data, is Yahoo Answers.
Start by using their autofill feature to see what people are talking about, like I have done below for "organic gardening";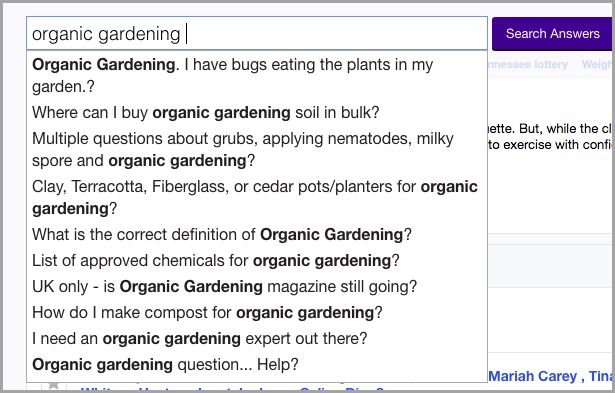 Next, scan the questions for underlying themes that you can turn into long tail keywords;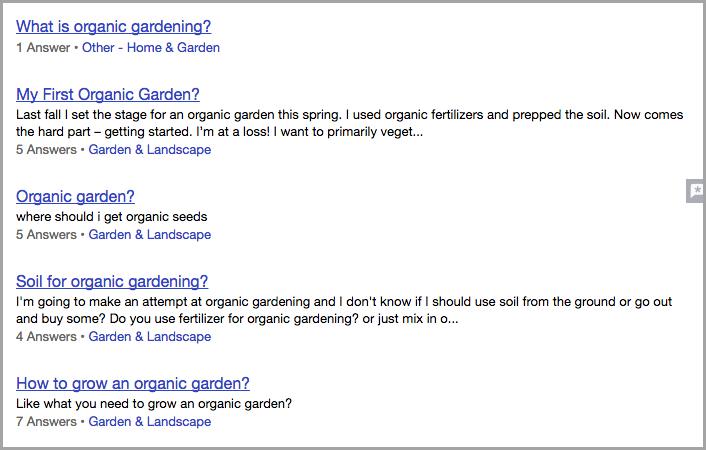 In this example, most of the questions are about what an organic garden actually is, and what tools you need to get started. You can test out these phrases and questions using the Google Adwords Keyword Planner to see if people are searching for them.
9. Bing Keyword Research Tool
Even though Google holds a whopping 93% of global and and 83% of US search traffic, Bing can provide some hidden keyword opportunities. The best thing is, MOST of your competitors probably don't even know what Bing is.
The Bing keyword research tool operates in a very similar way to the Google Adwords keyword planner.
To find keywords using Bing, type a broad search term into Bing's keyword research tool and select a time frame;

It will suggest a list of related keywords and how often they appear in a user search;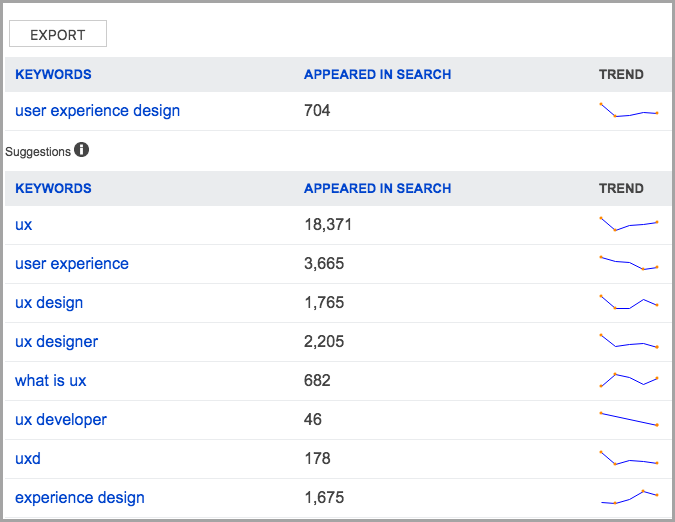 You can export the entire list as a CSV or Excel file and use the impressions to find valuable keyword opportunities to target.
10. Udemy
Udemy is an online education marketplace with over 30,000 online courses… Who would've thought it is a goldmine for keyword terms?
To find keywords using Udemy, start by looking at the top courses in a category related to your industry.
Click on the browse box and hover over different categories to see more specific options;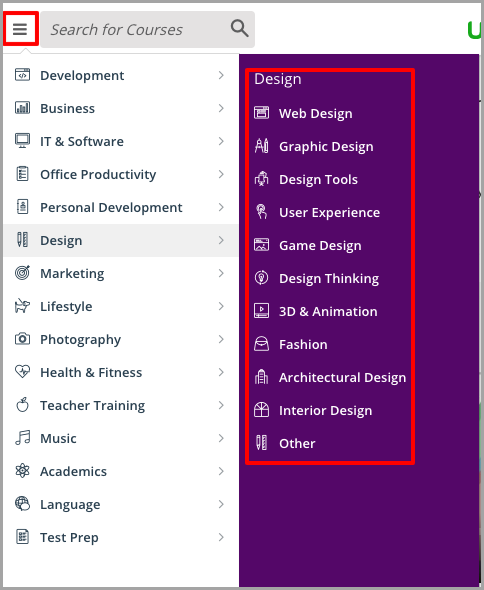 To find keyword opportunities that people relate to, sort the search by "Popularity" by first clicking on "All Courses";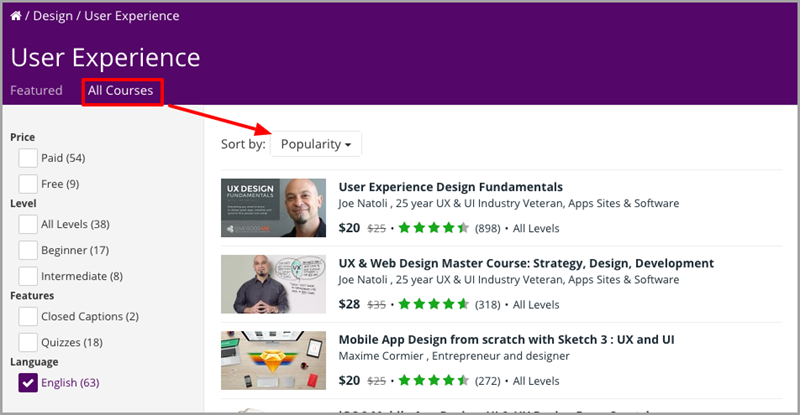 You can further filter this search depending on your audience. For example, on the left hand side there is the option to sort by price and education level.
Now for the actual keywords…
Click on one of the most popular courses in the list and start discovering keyword opportunities in the course description;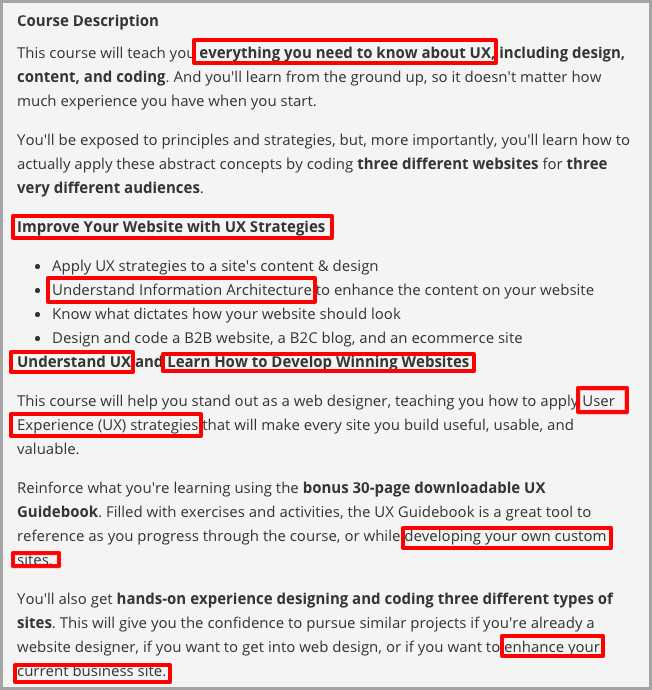 You can also have a look at the curriculum of the course to find other topics that may be important to your audience. Use these topics to deepen your keyword research.
Before we leave Udemy there is one more little hack that could find you some great topics and keyword opportunities. Use the Udemy predictive search (similar to Google's suggestions) to see what other students are searching for;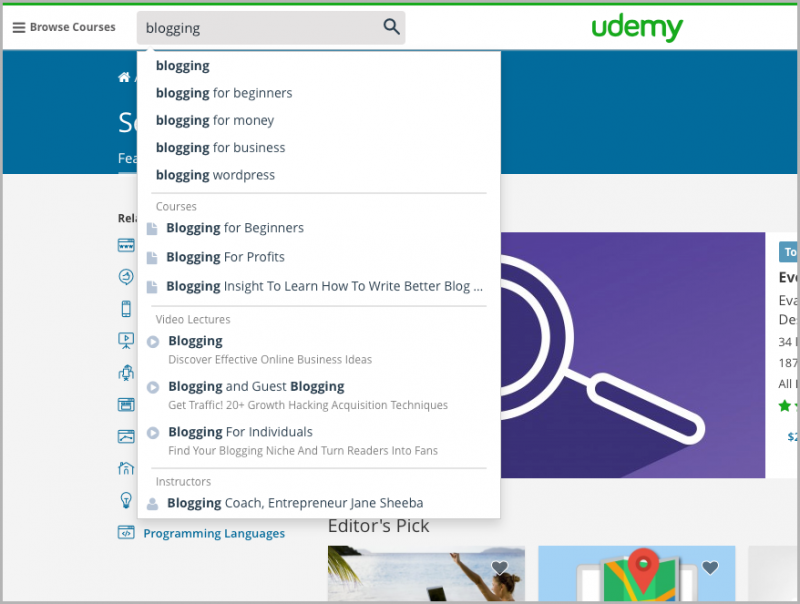 11. Ubersuggest
Ubersuggest is a keyword research tool that works by scraping Google's autofill suggestions.
Just search for the most relevant keyword related to your topic, and it will come up with extensions that you can use as long tail keywords;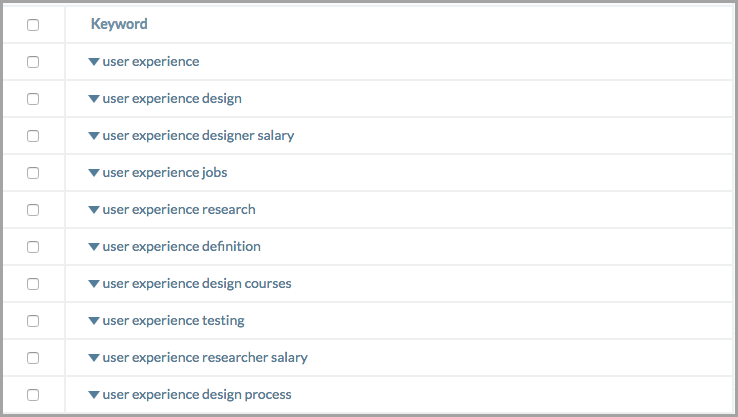 You can filter these keywords, search through them alphabetically, or download them to a spreadsheet;

12. Quora
Quora is a question-and-answer website with a growing community of members from all walks of life.
Your customers are going to Quora, and they are typing in questions for people to answer. Those types of questions are also very similar to the words they will type into a Google search.
To find keyword opportunities, open Quora up in your internet browser and search for your main topic.
This is what the Quora search looks like, I have searched for "email marketing" and you can see a whole bunch of popular questions that include that term.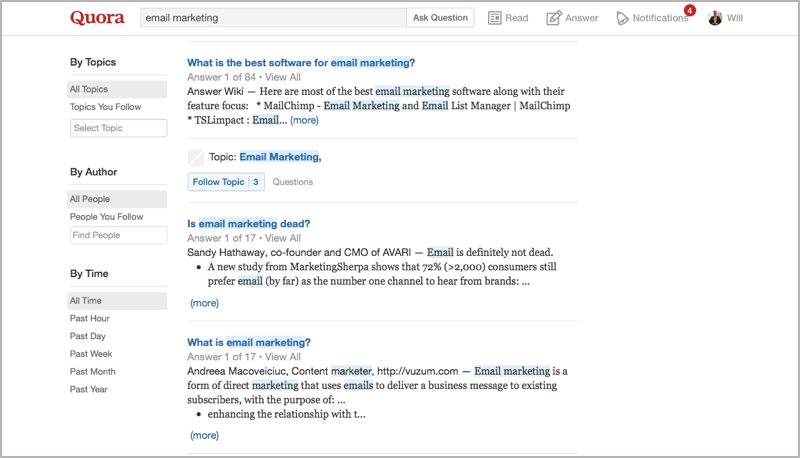 By themselves these questions might not be much help, but you can discover potential keywords based on these questions by using the keyword planner in Google AdWords.
Take components of these questions (such as "software for email marketing") and type them into the Keyword Planner to brainstorm new long tail keywords;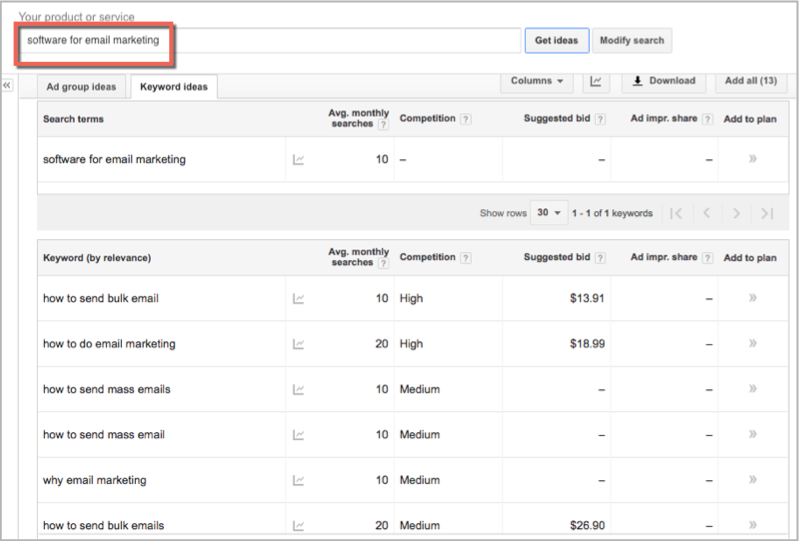 13. WebpageFX
WebpageFx is a tool that will help you find keywords by scraping threads on popular forums and site aggregators such as Reddit.
Simply type in a broad search term and select a relevant category from the ones available;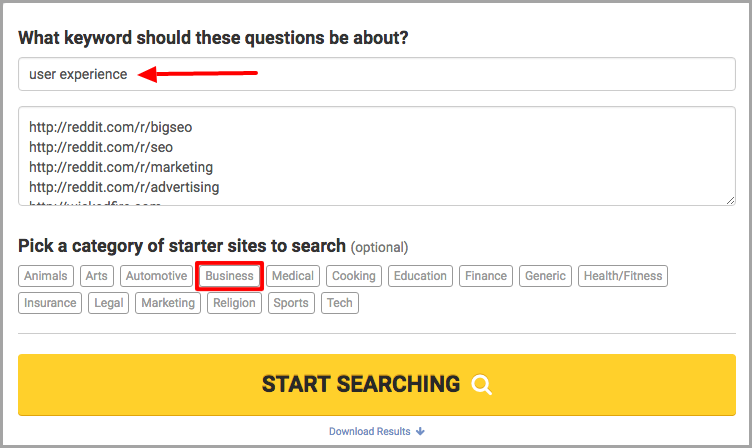 This search will deliver a list of keyword phrases that relate to questions people are ACTUALLY seeking answers for online. Chances are, if they use this type of language in forums, they will use it when they go to Google as well.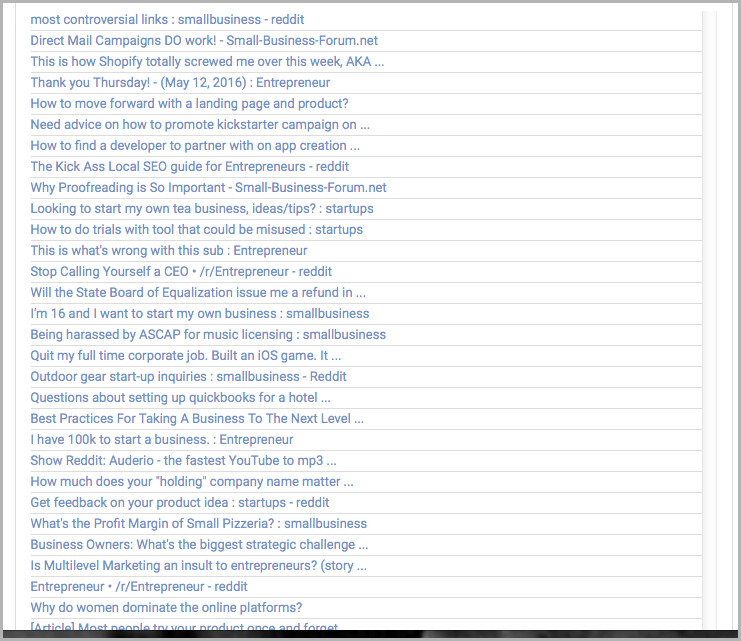 14. Soovle
Soovle aggregates keywords from Amazon, Wikipedia, Ask.com, Google Suggest, Bing, Yahoo and YouTube.
To find relevant keywords, type a broad term into their search field to display suggested results like I've done for "wedding planner" below;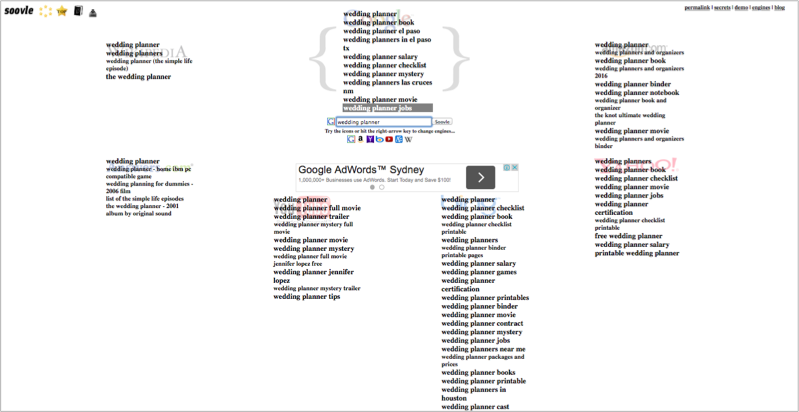 Then you can export the results to CSV with the button in the top left corner;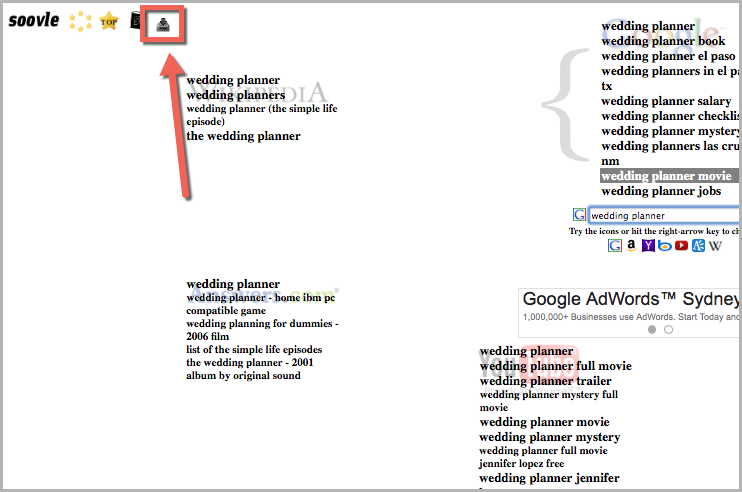 Many of these keywords might have been overlooked by your competitors.
15. Wikipedia
Wikipedia can be a virtual candy store for keyword opportunities.
Scan the opening paragraph of a topic your customers are interested in and uncover potential keywords;

Then take it a step further by checking out the "See also" section and related "Categories", to reveal other topics you may not have thought of;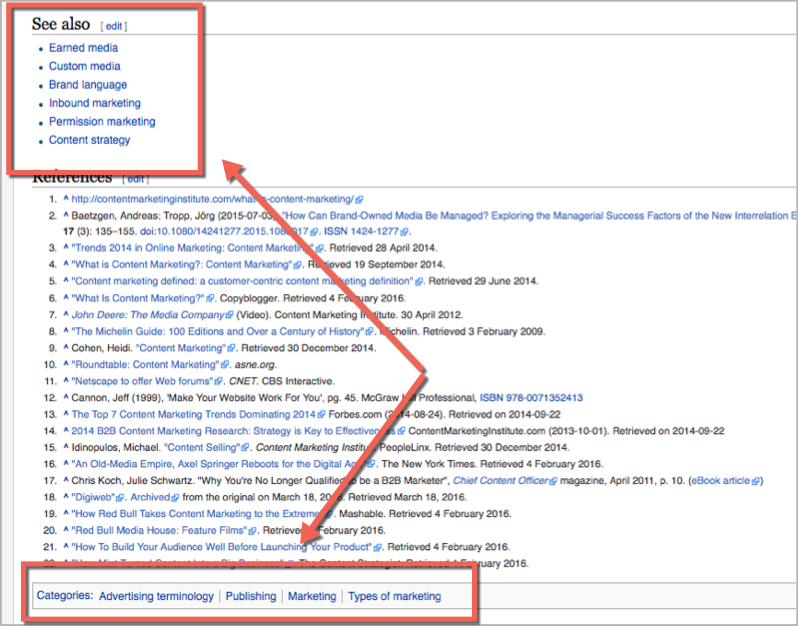 16. KeywordTool.io
Keywordtool.io is a good alternative to Ubersuggest that generates long tail keywords from Google's Autocomplete. It extracts suggestions based on keyword popularity in search, as well as other factors.
Just type in your search term to get relevant long tail suggestions;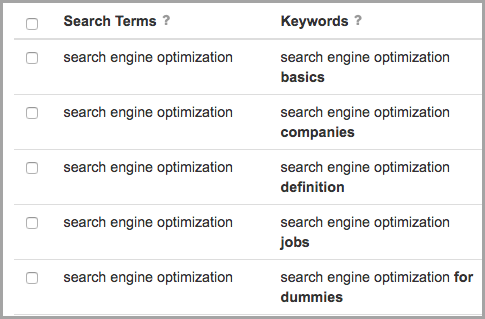 If you upgrade to pro you can unlock other important metrics such as competition, cost-per-click and search volume, plus access a longer list of keyword suggestions.
17. Pinterest
Pinterest is a worthwhile keyword research method considering its users spend on average 126% more time online than Facebook users.
Firstly, you can get some keyword ideas by seeing the phrases that populate a Pinterest search as you type;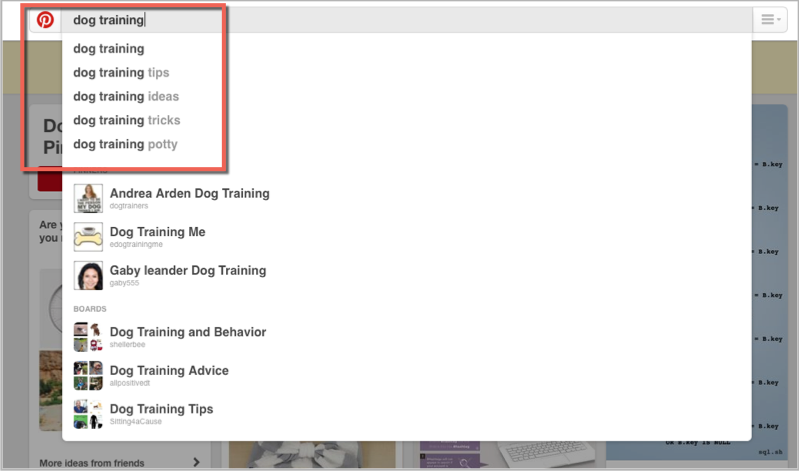 Then, take advantage of Pinterest's Guided Search. Type your keyword into the search bar and see the topics it has correlated your search with. Think about how these topics can make for new keyword opportunities;

18. Other Social Conversations
Social media is a real-time place to learn about the latest trends in your niche as well as your audience's needs and desires.
To find keywords, you can use the Twitter Advanced Search to see conversations about your industry and the topics your customers care about.
Or you can use Instagram to find hashtag suggestions that you can turn into keywords;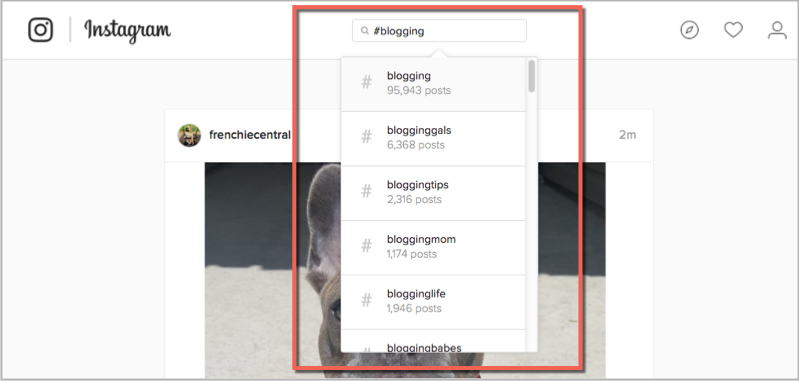 Or search for a topic on Facebook and discover groups and pages in your industry;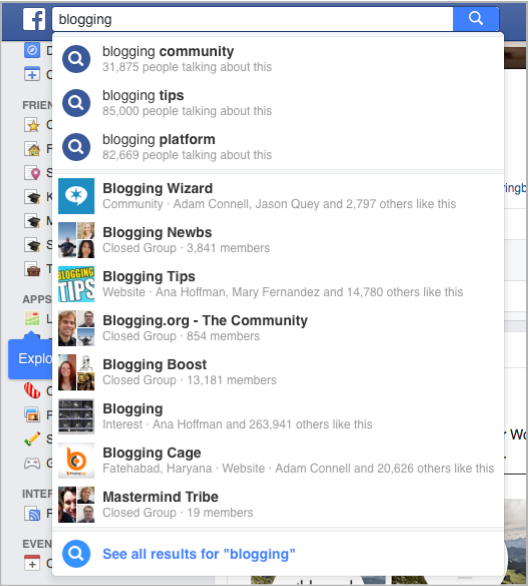 And then check out the most popular posts on those pages to uncover potential keywords, like this example on the Blogging Tips page;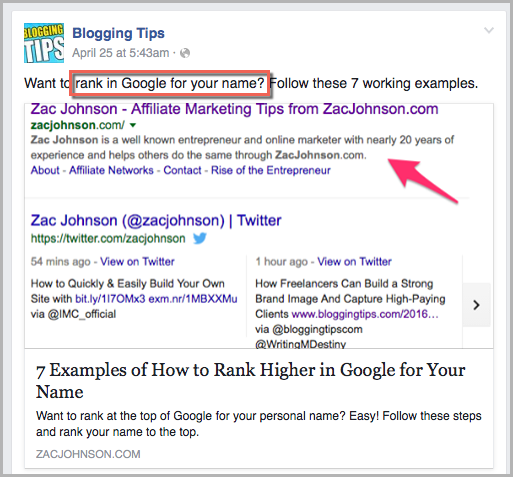 I'm sure you get the point… All of the popular social networks are a largely untapped source of keyword opportunities. Just start digging and you'll find some diamonds.
19. Amazon Products & Reviews
Just like you did with Google Books, Amazon product descriptions and reviews are a a killer spot to find keywords your customers may be interested in.
First up, find a product or book that you know your customers are interested in… Scrape the description for keywords like I have done for Russell Brunson's DotCom Secrets below;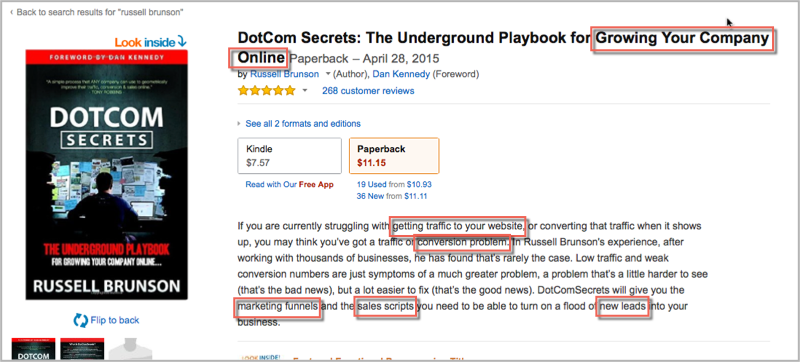 Next, do a little something called "Review Mining". Jump into the reviews of this product, luckily there is 268 of those for Russell's book.
Read through the popular reviews and look for repeated phrases, emotional triggers, and other strong words;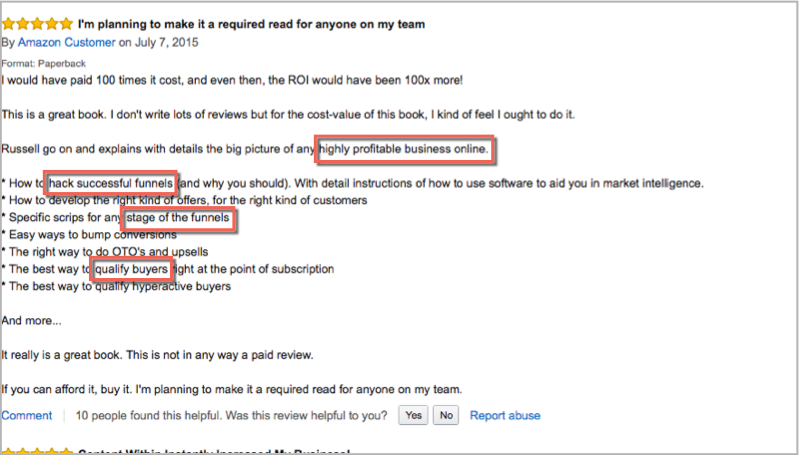 The customer question and answer section that many products have on Amazon is another place to find relevant keywords.
20. Solution Comparison
Optimizing your site for comparison terms can be a valuable, untapped keyword strategy.
If you have an established market, you can easily find comparisons people are searching for with with Google suggestions;

Many brands aren't brave enough to optimize for a term that includes their competitor's name, but you do have the unique opportunity to capture traffic from people who are generally at the bottom of the sales funnel and ready to buy.
For example this Hubspot page ranks #1 for "hubspot vs marketo";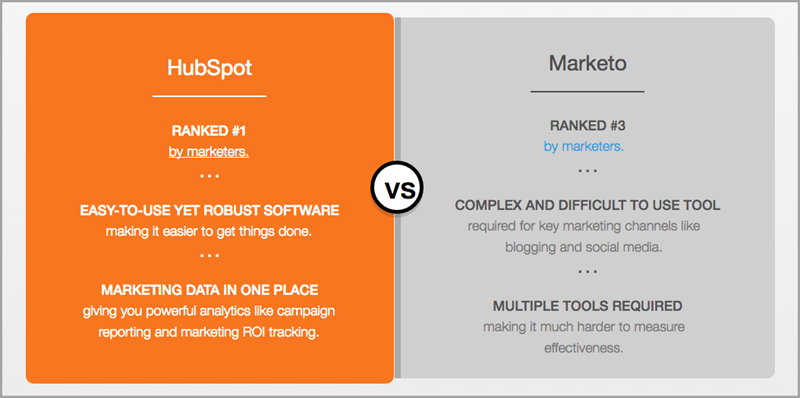 21. YouTube
YouTube is the second biggest search engine in the world behind Google, processing over 3 billion searches a month…
That makes it an excellent place to mine for keyword gems.
Start with their autocomplete tool to brainstorm ideas, like I have for the term "blog traffic" below;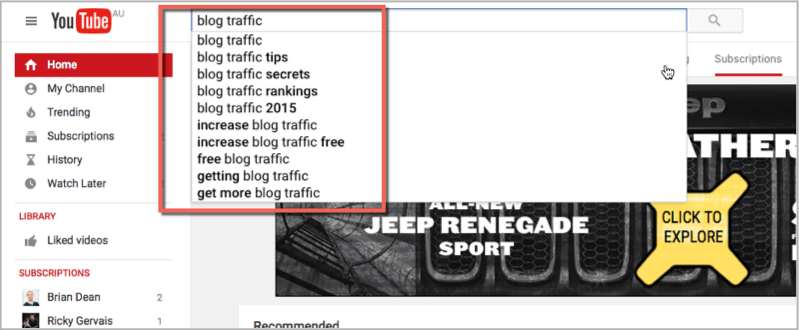 Then scan the descriptions of the most popular videos in that search… Sometimes they will literally spell out the keywords for you at the bottom, otherwise you can predict;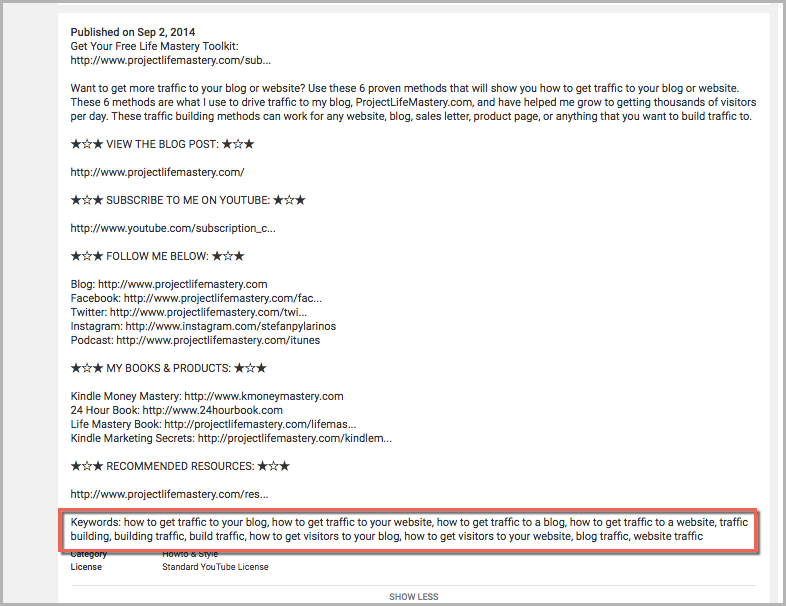 Next, you can look at YouTube trends, which you'll find in Google Trends. Search for your keyword, then switch from "Web Search" to "YouTube Search";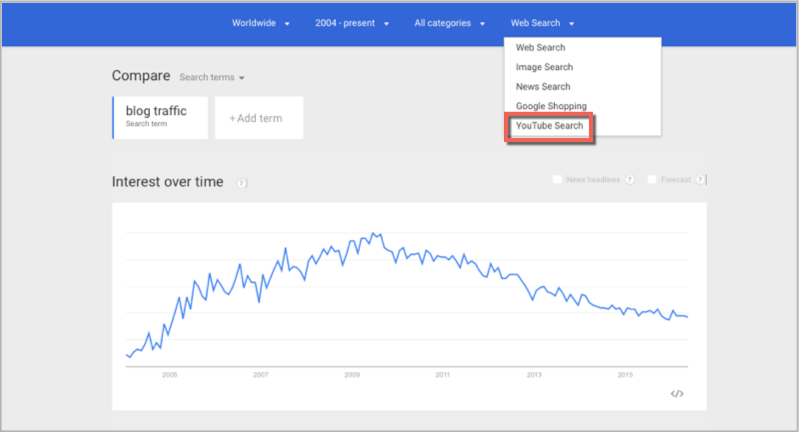 22. Google Keyword Suggest Tool
The Google Keyword Suggest Tool from SEO Chat will show you suggested searches from Google, Bing, Amazon, and YouTube.
Type a keyword into the search bar and compare results from each platform;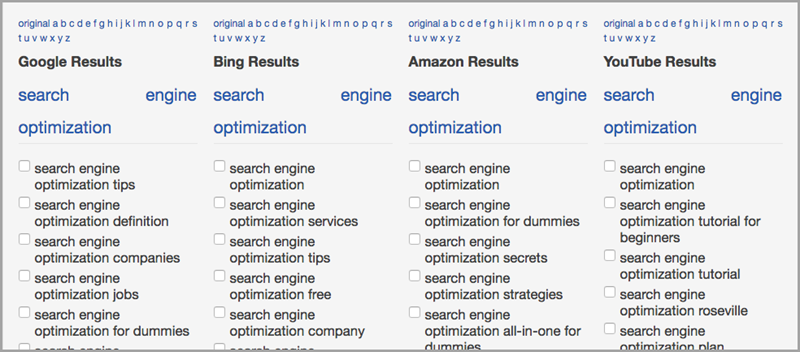 Select some of the keywords you like, then click "Run Part 2 Bulk Suggest" to see a new batch of suggestions based on your selections;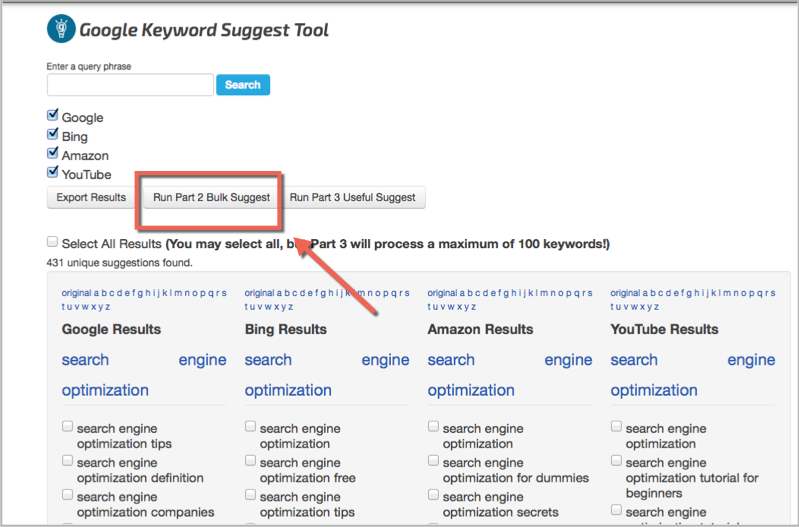 You can export your results, or go even further down the rabbit hole with "Run Part 3 Useful Suggest".
This keyword research method is great for digging deep into keyword relationships.
23. SEMRush
SEMRush will help you see what keywords your competitors are bidding on in paid search, AND the keywords they are getting organic traffic from.
For example, here is the organic search analysis for Neil Patel's blog Quick Sprout;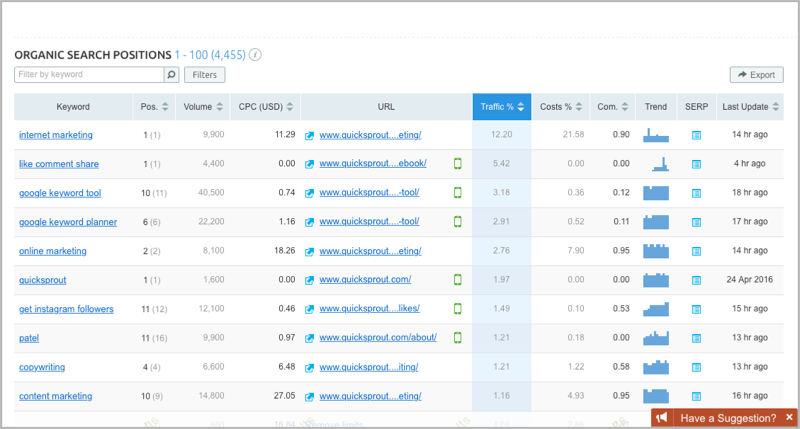 SEMRush also have a new "SEO Keyword Magic" tool which is in BETA… If you enter a primary topic or keyword, it automatically discovers all the best terms that are relevant, see the example below for "small business strategy";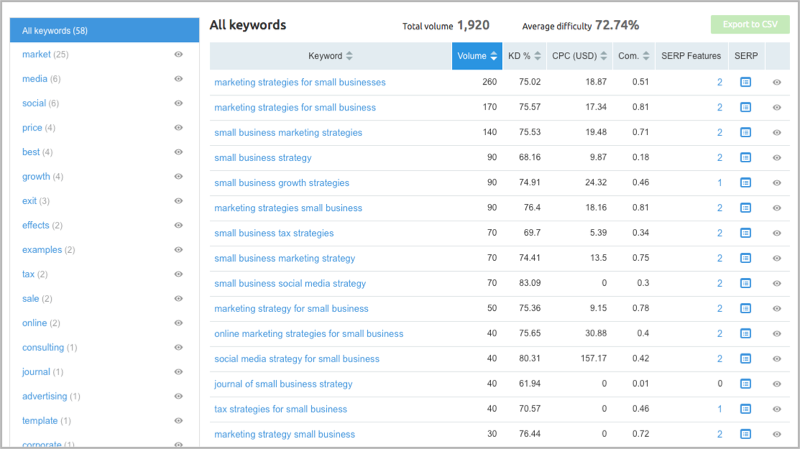 You can export all of this as a CSV if you are a registered user – extremely powerful stuff!
24. Moz's Keyword Explorer
Rand Fishkin announced Moz's latest release the "Keyword Exporer" on the 3rd of May 2016. That makes it the newest tool on this list.
Keyword Explorer is a natural place to kickoff your keyword research.
Enter any keyword or phrase into their search bar, click enter, and you're shown pretty much everything you need to know for your keyword research – Difficulty, volume, opportunity, potential, suggestions, analysis and mentions.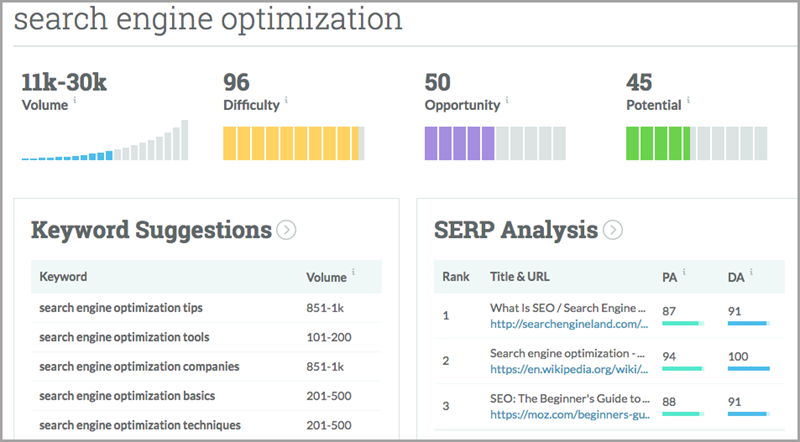 Click "Keyword Suggestions" to dig deeper and find hundreds of new keyword opportunities;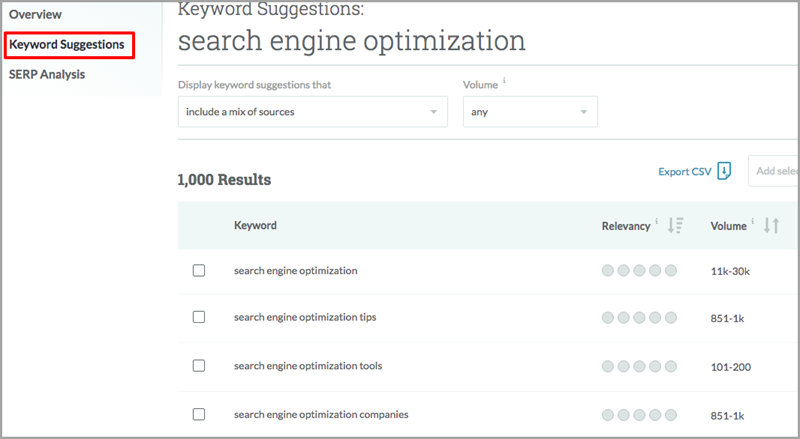 You can filter your search results based on the metrics that matter most to your business.
25. Answer The Public
Answer The Public is a tool used to generate content ideas based on a target keyword, but it can also be helpful as a keyword research method.
It creates cool visualizations of potential questions people may ask related to your chosen topic, like this one;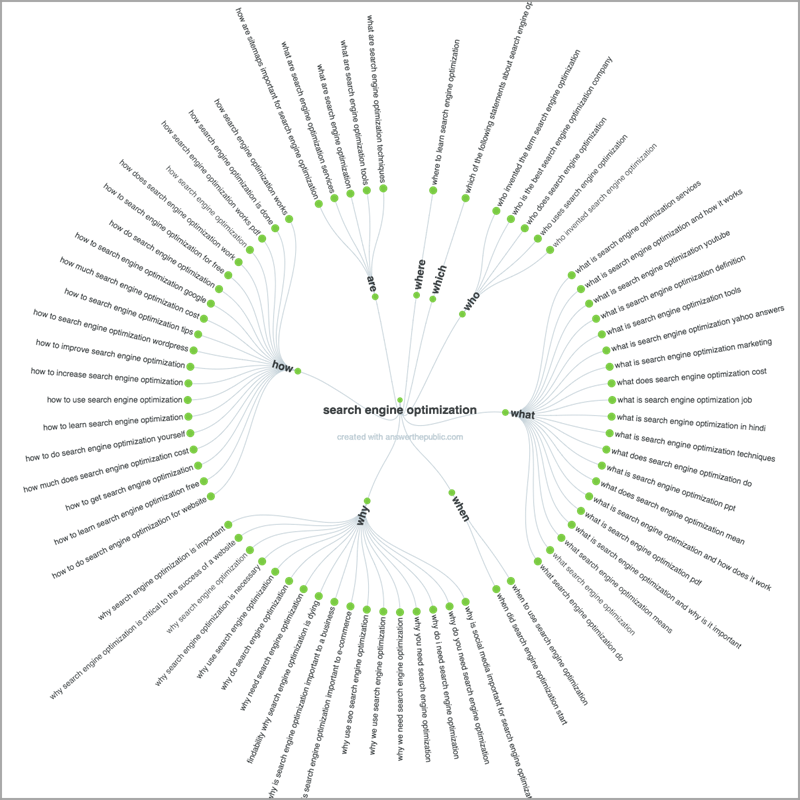 If you scroll past these visualizations you will find a long list of keyword suggestions in alphabetical order;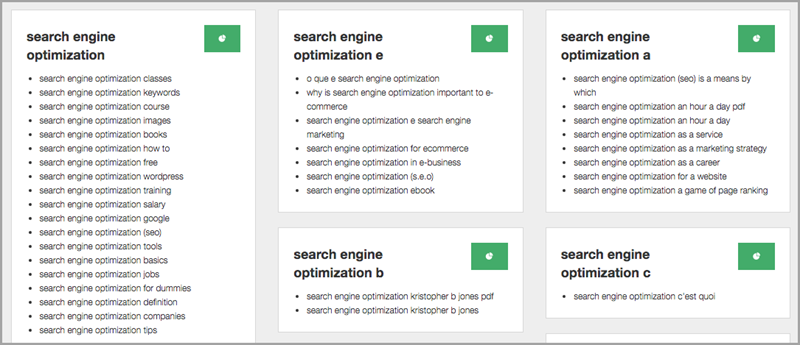 26. Seed Keywords
Seed Keywords helps you answer the question: "What do real people search for?"
You can use this tool to find keywords that your customers and prospects actually search for, instead of guessing.
It's a simple process where you create a search scenario and then ask your contacts to type in the keywords they would use to solve it;

Once you've got enough responses you can download the data and see what Google results show up based on your contacts ideas.
Here is an example from their website, where the search scenario is "You have a faulty PC. You need to have it fixed. What would you search for?"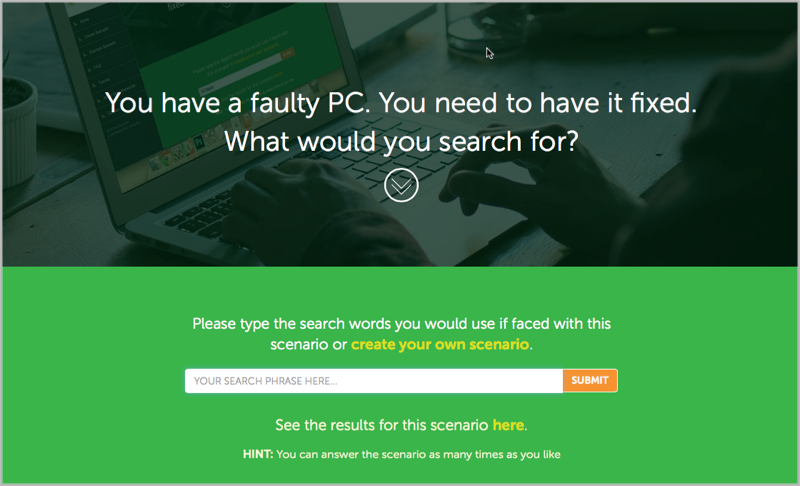 It produces results like this;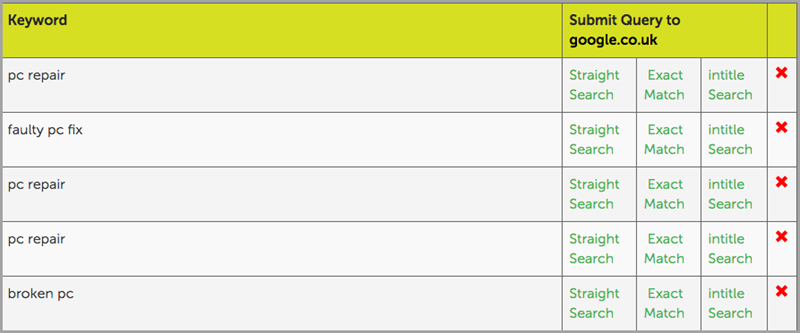 27. SEOPressor Plugin for WordPress
If you're a blogger using WordPress, SEOPressor is a helpful keyword research tool.
It analyzes your content and makes suggestions for how you can better optimize up to 3 keywords, a little bit like Yoast SEO.
But it's not just about optimization, which is why it's made it to this list…
The tool displays suggestions for closely related terms to your primary keyword, known as LSI keywords, that you can include in your content.

Image Source: SEOProcessor
28. Power Suggest Pro
Power Suggest Pro aggregates keywords from six major search engines. It's another one of the intriguing paid options when it comes to keyword research.
It's point of difference as a keyword research tool is that it allows you to use wildcards in searches to find the exact kind of terms you need;

Image Source: Power Suggest Pro
You can also find very specific long tail opportunities with this tool;

Image Source: Power Suggest Pro
And it actually helps you brainstorm search ideas;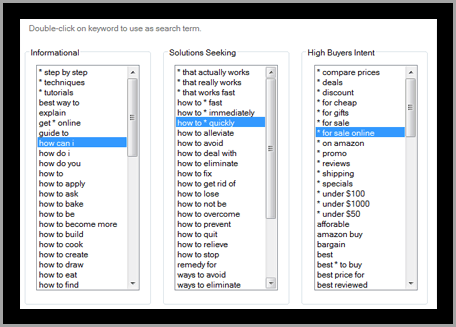 Image Source: Power Suggest Pro
Plus it has things such as geo-targeting, hashtag search and a bunch of other cool features.
29. SpyFu
SpyFu is another interesting tool for analyzing the keyword strategy of your competitors.
On their home page you just need to drop in a URL and let it do it's work…
Here is the domain overview for LeadPages;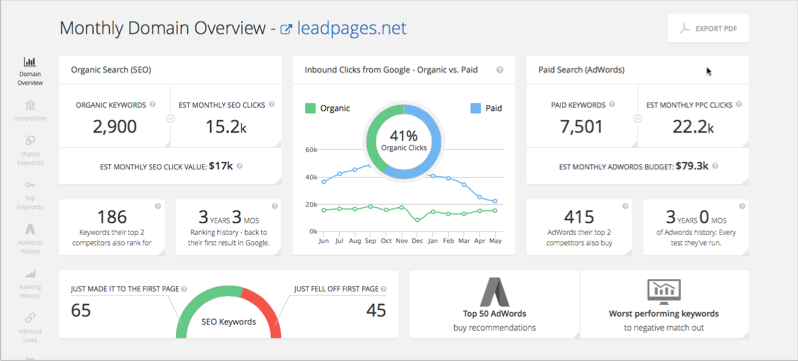 It provides tons of valuable data such as organic and paid competitors, shared keywords, top keywords both organic and paid, ranking history and a break down of inbound links.
But it's not just about keyword competitor analysis, you can also use their keyword research tool by simply dropping a primary topic into the search bar, like I've done for the term "Facebook advertising" below;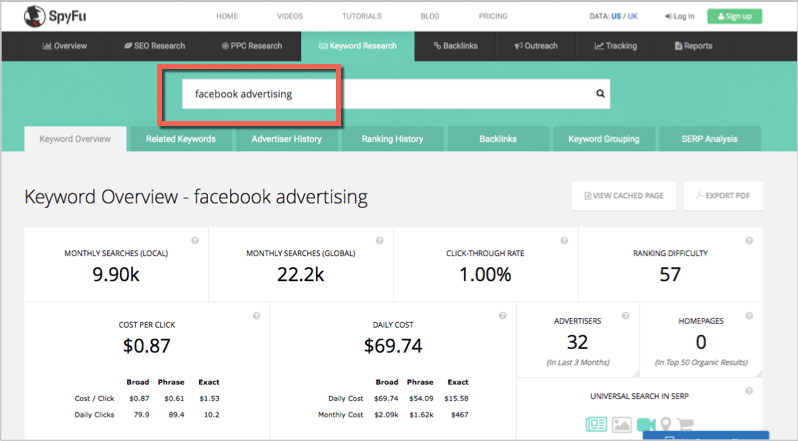 On top of the ranking history for the keyword, SERP analysis, backlinks and keyword grouping… You also get a cool list of related keywords you can target;

30. Long Tail Pro
Long Tail Pro is a favourite tool for many bloggers and digital marketers… And it's not only  because they have an affiliate program!
You can discover keywords based on Domain Authority, Page Authority, and other important metrics. It allows you to extract up to 800 keywords per primary topic, and get insights into what people are searching for each month.
Here's what it looks like behind the curtains;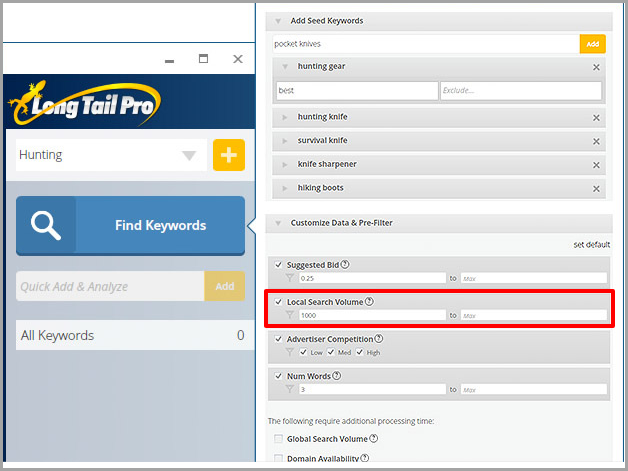 Image Source: Long Tail Pro
One of the interesting things about Long Tail Pro is that you can filter your results using a big range of metrics; such as suggested bid, local searches, competition and search volume.
Conclusion
SEO can be frustrating… Especially when you're stuck competing for all the same keywords as everyone else.
But it doesn't have to be that way.
With a little bit of creativity and a couple of left-field keyword research tactics, you can discover some pretty exciting opportunities.
Before you know it you'll be ranking your content where people actually see it, AND your competitors probably won't even know it's happening.
Keyword research is time consuming, but it's definitely worth the pain. Instead of coming up with a topic and figuring out what keyword to optimize it for every time you post… Do your keyword research in one big chunk at the beginning, and map out a strategy for the next 6 months.
Or if you don't want to do it yourself, put together a brief and outsource the research.
It's highly unlikely you will use all of the keyword research methods in this post, but pick the ones that make the most sense for your situation and give them a go.
What have I missed, do you have any other tactics for finding hidden keywords?